David & Shannon Biegel, Founders
About Us Contact Us
>
Choose Your Park:
Glacier National Park
Yellowstone National Park
Grand Teton National Park
Waterton Lakes National Park
Montana Top Attractions
Wyoming Top Attractions
>


<
Gift Shop
Suggested Itineraries
Informative Ebooks
EnjoyYourParks Blog
Contact Us
>>



>

Yellowstone National Park Hikes


Yellowstone National Park Trails


Things To Do In Glacier Park


Yellowstone National Park Trails


Yellowstone National Park Hikes


Things To Do In Grand Teton Park


Grand Teton National Park Hikes


Things To Do In Glacier Park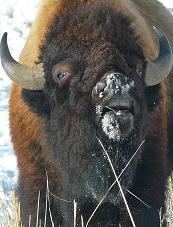 Things To Do In Yellowstone Park


Glacier National Park Hikes


Yellowstone National Park Top Ten


Yellowstone National Park Hikes


Things To Do In Yellowstone Park


Glacier National Park Hikes


Yellowstone National Park Top Ten


Waterton Lakes National Park


Glacier National Park Trails






Glacier Park - Yellowstone Park - Grand Teton Park - Waterton Lakes Park Montana Top Attractions - Wyoming Top Attractions

Welcome to the Ultimate National Park Vacation Website written by Sixth Generation Montanans who have spent our entire lives exploring these incredible parks! We will show you where to go, what to do, and where to see animals in Glacier National Park, Yellowstone National Park, Grand Teton National Park and much more...
Grizzly bear sow and cubs, Yellowstone National Park.
TOP TEN THINGS TO DO
We've spent our entire lives exploring and discovering these amazing National Parks,
and our goal on this website is to share EVERYTHING we've learned with you, including what we strongly feel are the Top Ten Things To Do in Glacier, Yellowstone and Grand Teton National Parks and More! Very few people have spent as much time in these parks as we have, and we are absolutely passionate about sharing this priceless information with you and your family!
Being Sixth Generation Montanans, these National Parks are a huge part of our lives.
We've come to know these parks so well that we can tell you EXACTLY where you should go to maximize your enjoyment. You cannot find this information in a travel book or on a travel website, because sadly, much of the information you receive from these sources are coming from "experts" who have spent very little time in these parks, if any.
Copyright © 2008-2016 EnjoyYourParks.com. All rights reserved.
WHERE TO SEE ANIMALS
If you want to see animals, we know all the great spots to see Grizzly Bears, Bighorn Sheep, Mountain Goats, Moose, Black Bear, Elk, Deer, Wolves, Antelope, Buffalo, and many other species that are found in these fantastic parks. It's hard to describe the thrill you'll experience when you actually see these animals in their natural habitat.
GREAT HIKES, PLACES, AND MORE!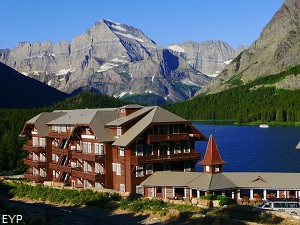 This section of the website provides valuable information on more great things to see and do, in addition to the top ten list. Hikes, places, lodges, campgrounds, general information and history are just a few examples of what you'll find in this extremely helpful section.
This page provides access to valuable information that you won't find anywhere else!
We spend over 300 days in the field each year...
Exploring, photographing, hiking, climbing, camping and backpacking. There's no place we'd rather be. This is our passion, and we are thrilled to share our passion with you! And as we keep discovering new and exciting places in these parks, we'll keep updating this website!
BAD ADVICE
We will frequently over-hear
a conversation where a park visitor will ask someone for advice on where
they should go for the day...
Unfortunately, we quite often completely disagree with the advice they receive.
Now these "advice givers" do not purposefully try to steer visitors in the wrong direction. Instead, they
simply don't have the PERSONAL EXPERIENCE and knowledge that we do because they haven't spent nearly as much time in these parks as we have. Or in other cases, they are instructed to remain "neutral" instead of giving the guest their honest opinion. Regardless of the reason, the bottom line is this:
BAD ADVICE can ruin your vacation, and we don't want this to happen to you!
Grizzly bear cubs, Grand Teton National Park.
VIEWS FROM THE SUMMITS

We climb a lot of mountains in these parks, and we have a section on this website devoted to showing you the "views from the summits". So if you've ever wondered what it looks like from the top of all these huge peaks, you've come to the right place!

We've not only taken a ton of photos from these summits, but also countless hours of video footage!

Photo Gallery
We've put together a gallery of photos and videos that we have taken throughout the years while exploring these parks.

(We have personally taken all of the photos on this website, and every photo you see was taken in Glacier National Park, Yellowstone National Park, Grand Teton National Park, Waterton Lakes National Park, or any of the other parks and states we are featuring on this website- including the animals.)
YOUR SEARCH IS OVER!
We will show you exactly where to go and what to do! And we are not only giving you our personal opinion based on our life-long experience, but we have also talked with and carefully listened to literally thousands of Park visitors throughout the years, and we have learned what they loved about their vacation, and what they would have done differently if they could do it all over again. Our Goal is for you and your family to have the best vacation you've ever had in your entire life!
"FOR THE BENEFIT & ENJOYMENT OF THE PEOPLE"
We strongly feel that the creation of our national parks was one of the most brilliant ideas the United States has ever come up with. And Yellowstone, Glacier, Grand Teton and the other incredible parks and state attractions we feature on this site are among the finest this country has to offer.
We can assure you that once you visit these parks (and follow our advice), you and your family will never be the same, and your lives will be far richer because of it.

During the dedication of Yellowstone National Park's historic Roosevelt Arch in 1903, President Teddy Roosevelt stated that these national parks were created
"FOR THE BENEFIT AND ENJOYMENT OF THE PEOPLE".
These words are chiseled into this famous stone arch, which is located near the north entrance of Yellowstone at Gardiner, Montana.
These national parks are YOURS to explore and discover. Glacier, Yellowstone, Grand Teton, and the many other parks and state attractions we feature on this site are among the greatest treasures in America, so get out there, bring the family, and enjoy your parks!
These parks are not only wildlife refuges, but they are also "PEOPLE REFUGES".
When you come to these parks, all of your worries and stresses will begin to melt away, and you can relax in the freedom and solitude these parks provide you.
We all know that life can get so hectic and busy that we find ourselves losing sight of what is truly important in life. These parks provide the "Great Escape" from the hustle and bustle of everyday life, so you can clear your mind and simply enjoy yourself in the most beautiful and fascinating places on earth. This will in turn help you to once again determine where you want to go in life and who you want to be. Glacier National Park, Yellowstone National Park and Grand Teton National Park have a "magic" to them, and this magic will forever change your life for the better.
We are extremely excited to share what we've learned throughout the
years with you and your family, so you can thoroughly enjoy your national park vacation! This website is indeed our "Labor of Love" because we are absolutely passionate about these wonderful parks and we want you to experience their magnificence just as we have. They are national treasures, and we want to "show them off" to you in all of their glory.
THANK YOU for visiting our website, and who knows, maybe our paths will cross someday on a mountain trail, in a park lodge, or on a towering peak!


_____________________________________________________

Glacier Yellowstone Grand Teton

Waterton Lakes Montana Top Attractions

Wyoming Top Attractions
________________________________________________________



Here we are on the summit of Reynolds Mountain in Glacier
National Park, enjoying a fantastic view. About Us



Many Glacier Hotel, Glacier National Park.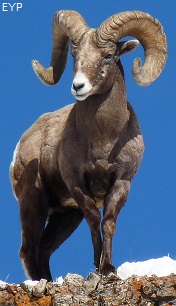 Yellowstone National Park Hikes


Things To Do In Glacier Park


Grand Teton National Park Top Ten


Things To Do In Grand Teton Park


Yellowstone National Park Hikes


Things To Do In Yellowstone Park


Yellowstone National Park Hikes


Grand Teton National Park Trails


Yellowstone National Park Top Ten


Glacier National Park Trails


Glacier National Park Hikes


Glacier National Park Top Ten

Yellowstone National Park
Yellowstone National Park Hikes
Things To Do In Yellowstone Park
Things To Do In Grand Teton Park
Things To Do In Yellowstone Park
Grand Teton National Park Hikes
Things To Do In Yellowstone Park
Glacier National Park Hikes


Glacier Park Top Things To Do

Grand Teton National Park Trails